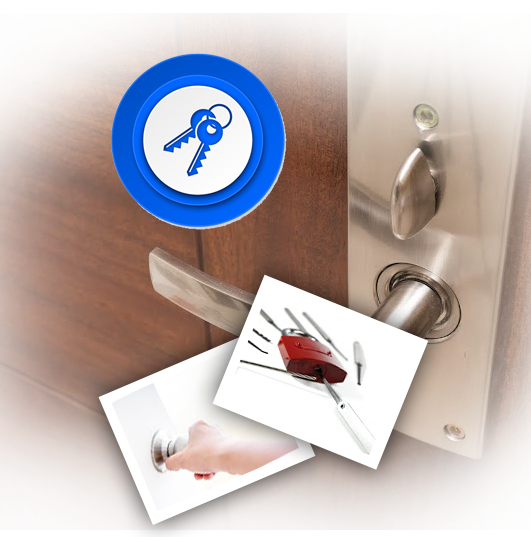 Woodland Hills is properly situated within the San Fernando Valley in Los Angeles, California. There are many businesses that are located in Woodland Hills to meet the needs of the approximately 59,600 people who call Woodland Hills home. For those who own businesses, it is a good thing to know that there is a dependable office locksmith that they can call whenever they have any kind of office lockout. Locksmith Woodland Hills is just that sort of locksmith. Not only do we handle residential and car lockouts, but we also handle a commercial lockout as well. Some of the services we offer to businesses are:
Commercial lock change
Commercial door closer
Commercial lock rekey
Commercial lock repair
If your place of business has ever had broken office keys or lost office keys, you know the importance of getting those situations taken care of. You can never be too careful when it comes to your business and office locks. That is why we at Locksmith Woodland Hills are here to help you with anything you need for your office locks. Whether you need an office lock change or office lock rekey, we can get the job done better and quicker than any other commercial locksmith can.
Lost or missing office keys can spell disaster
Whenever you have a case of office keys going missing or someone losing important office keys, you should always get the locks changed in the office immediately. Lost or missing office keys can spell disaster if you do not get the locks changed as soon as you notice they are gone. This is especially true if you have a recently let go employee who never returns their office keys. The simplest solution is to just call us and we will come in and change the locks. That way you will not have to worry about important stuff like computers or documents going missing because some unauthorized person was able to get into the office.
Keep our information nearby so you will always have our number in the event that you need help with your commercial locks. This includes filing cabinets and safes as well. We can help if you have lost a key to a filing cabinet and need to get in that particular drawer. And if your safe lock keeps malfunctioning, we can look at it and see if we can fix the problem. Once you use us for your commercial lock needs, you will likely use us again when you need to.